Evaluating freelance writing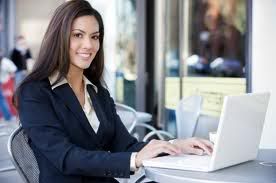 If you are someone that is looking for a job and you don't really know what to do in order to make some good money, then I know exactly how you feel right now. Well, come to think of it, all of us have had some bad moments in our lives and when it comes to this, you should know that there is always a way out, only if you want to. Then one day, I have discovered, pushed by my brother, a website that many of us are aware of, Freelancer.com and that is how my writing career started.

With freelance writing there are many people that lead a very plentiful life and you should know that the articles you have to write, need to be devoid of plagiarism and they need to be of high quality or standard quality, depending on the requirements. Also, it is a job that doesn't require you to wake up at 6 AM every morning and go to work where you will have to meet a lame boss that will stress you all day long.

Also, there are many areas of expertise when it comes to freelance writing job and if you are a technical writer for instance, you will get to be paid more than the ones that are writing general articles. Be sure that you will delve into employing a good personality in the articles you are writing, so that you will attract the reader to reading more and more of your works.



As such, you know that you as well as anyone else out there doesn't like to read some boring stuff that will just waste your time. Entrance the reader, surprise him, and offer him info that is factual and not rehashed mumbo jumbo that you have dreamt last night.

It is also very appropriate that each article is formatted in a way that will allow the reader to have a fun time reading it. Each article will have to have an introduction and also a conclusion. Using small paragraphs is also recommended in order of the reader to easily digest your work. Use headings and sub headings for even easier to read content.

Before you wills submit the article, you will have to spell check it and see if there are some guidelines that you have missed. If all is ok, then you will be able to turn the article in and get paid for it.
wonderscome likes this
strangelybeautifulworld likes this
freelancewritings posted this